two 1972 Honda 750s for sale in Alabama 8/2015



Sold as a pair: $37,500








Honda CB750 K2 Collectors and Investors



Honda CB750 K2 Collectors and Investors, this is an extremely rare opportunity to own/invest
in a pair of showroom quality 1972 restorations. The bikes are available in each color for the
US 1972 year model, Briar Brown Metalic Code LU and Flake Sunrise Orange Code LV.
Contrary to popular belief, Candy Gold was not an option on the 72 year model in the United States.

Both bikes have been meticulously restored with precise attention to every detail using new OEM Honda parts.
The engine rebuilds were done by a "Master" Honda mechanic who actually worked for Honda in the '70s time period.
The bikes come with complete photo documentation and parts list. The bikes are always covered during the
restoration process to eliminate any dust on the components. Our restorations are "head and shoulders" above
the competition, all parts are 95% new Honda parts or completely reconditioned original parts to factory specs.

I am available to answer calls or emails about the specifics as needed.

I will compare these bikes to any on the market up to and including some "museum" quality restorations.
The bikes will continue to increase in value and will be a great investment.
Having a pair of the 1972 model will be highly collectable, extremely rare and valuable.



Contact SOLD
SOLD
SOLD.com


Note:
Honda750Expert has not seen or inspected these 750s.
All text, details and photos are as given by seller. This page is simply a courtesy posting.

---

Here's some generic facts about 1972 Honda 750s:


1972

Honda 750

K2

64,000 made
November 1971 to September 1972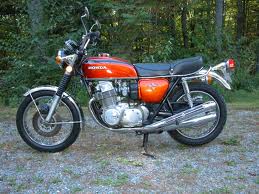 American c
olors:
Brier Brown Metallic (color code LU),
Flake Sunrise Orange (color code LV)
--Why bigger paint sparkles in Orange?:
because Flake Sunrise Orange (used 72-74) used a
Candy Orange topcoat color over a FLAKE Silver basecoat--






Alternate colors reported in other countries:
Silver Metallic, Candy Gold,
Purple Metallic, Blue Metallic (Europe/Japan)

new: warning lights in a unit
on handlebar clamps 72-76


new: bigger tail light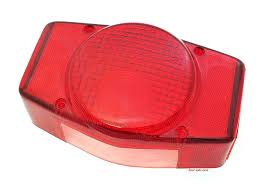 new: audible turn signal buzzer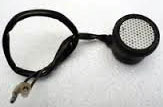 new: metal chain guard
new: headlight holders chrome 72-78



new: headlight shell is black 72-78
new: gauges have metal casings 72-78
new: larger reflectors on front forks 72-78
new: a continuous chrome grab rail from top
of one rear shock to another, extending behind seat
toward tail light, rear signals mounted on this 72-78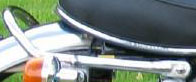 new: seat opens using a key 72-78
new: quieter '341' mufflers



new: one-tooth front sprocket change, now 530 18/48 72-76
new: plastic document door under seat 72-78
new: grips 72-76



new: a stop was added the brake pedal 72-76



©Honda750Expert.com
Honda Product Code: 341
1972 Frame # CB750- 2000001 -
1972 Engine # CB750E- 2000001 -



Note: additional minor variations, different part numbers, changes and/or crossovers may have occurred within some shown or listed types

.

---